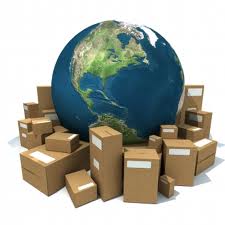 About us
National Cargo Movers Pvt Ltd., is one of the leading moverrs and packers in the country. Having its branches across the country and associated with most reputed international logistic service providers across the Globe, we offer total logistic solutions from House hold shifting to International bulk contaner service.
National Cargo Movers are backed by dedicated and energitic team of executives and field staff to provide fast, cost-effective and reliable transport service to utmost satisfaction of every customer.
We are committed to
Offer Compitative price without compromising on service level
Maintaining trust of our clients keeping on us
Ensure safety for your valuables
Estblish long lasting business association with our clients.
24 x 7 customer service
We are specialised in
Transportation of general cargo.
Transportation of heavy and over dimensional consignment.
Arranging all clearance from PWD / RTO / Police / Forest dept. etc.
Feasibility study for the port and road for transportation of heavy and over-dimensional cargo.
Multi-modal transportation by road / rail / barge etc.
Specialized transportation of very heavy consignments by hydraulic axle trailers.
Shipping of Civil engineering and structural engineering products
Design and fabrication of special structure.
Unloading of cargo at site.
Placement of foundation / erection of heavy and over dimensional consignment.
Quick contact
National Cargo Movers Pvt Ltd.
H46/1/267/8,Survery no.53/1B,
Sarswati Park,Vinayak Nagar,
Near Chandan Super Market,
Kante Puram Chowk,
Gurav Pimple New Sanghvi,
Pune-411027
Ph: 8884880004
Mail: info@nationalcargomovers.in